Frequently Asked Questions
What is hot-dip galvanizing?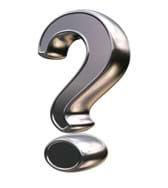 Hot-dip galvanizing is the metallurgical bonding (alloying) of zinc onto fabricated iron or steel by the immersion of the iron or steel into molten zinc. The galvanized coating provides both barrier and cathodic protection against corrosion, with an expected service life typically in excess of fifty years.
What are our shipping and receiving hours?
Our shipping and receiving department operates Monday thru Friday, between 7:30 a.m. and 3:30 p.m. Off-hours receiving is available by appointment.
Can you provide or arrange for pickup and delivery?
K-T Galvanizing fleet pickup and delivery service is available for local and surrounding areas. Please contact us at (281) 391-9201 or (817) 477-4434 for more information and to see if your account qualifies.
What are your turn-around/delivery times?
Our standard lead time to on materials is typically 5 – 7 days, but are often completed in less time due to our efficient way of processing orders. We do understand also offer an expedited service with a typical turnaround time of 24-48 hours. Please call to confirm or pre-schedule deliveries when turn-around time is critical.
Is there a standard to which you galvanize?
We galvanize to ASTM A123, the Standard Specification for Zinc (Hot-Dip Galvanized) Coatings on Iron and Steel Products and ASTM A153, A153 is Standard Specification for Zinc Coating (Hot Dip) on Iron and Steel Hardware. These specifications cover coating thickness, finish appearance, and all other factors relevant to acceptable galvanizing practices.
What is the size of your galvanizing kettle?
Each of our locations has its own galvanizing kettle. The dimensions at the Katy, TX plant is 16'L x 4'W x 6'D and the dimensions at the Venus, TX plant
is 24'L x 3 ½'W x 6'D.